Sri Lanka down to last day of petrol, new prime minister says
Sri Lanka has found itself in the worst economic crisis the country has faced in the last 70 years. The crisis-hit nation's prime minister said that the country was down to its last day of petrol and urged citizens to not join lengthy fuel queues that have galvanised weeks of anti-government protests.
In a televised address, new PM Ranil Wickremesinghe said the nation urgently requires $75 million (Dh275m) of foreign currency over the next few days to pay for essential imports.
"At the moment, we only have petrol stocks for a single day. The next couple of months will be the most difficult ones of our lives," he said.
"We must prepare ourselves to make some sacrifices and face the challenges of this period," he added.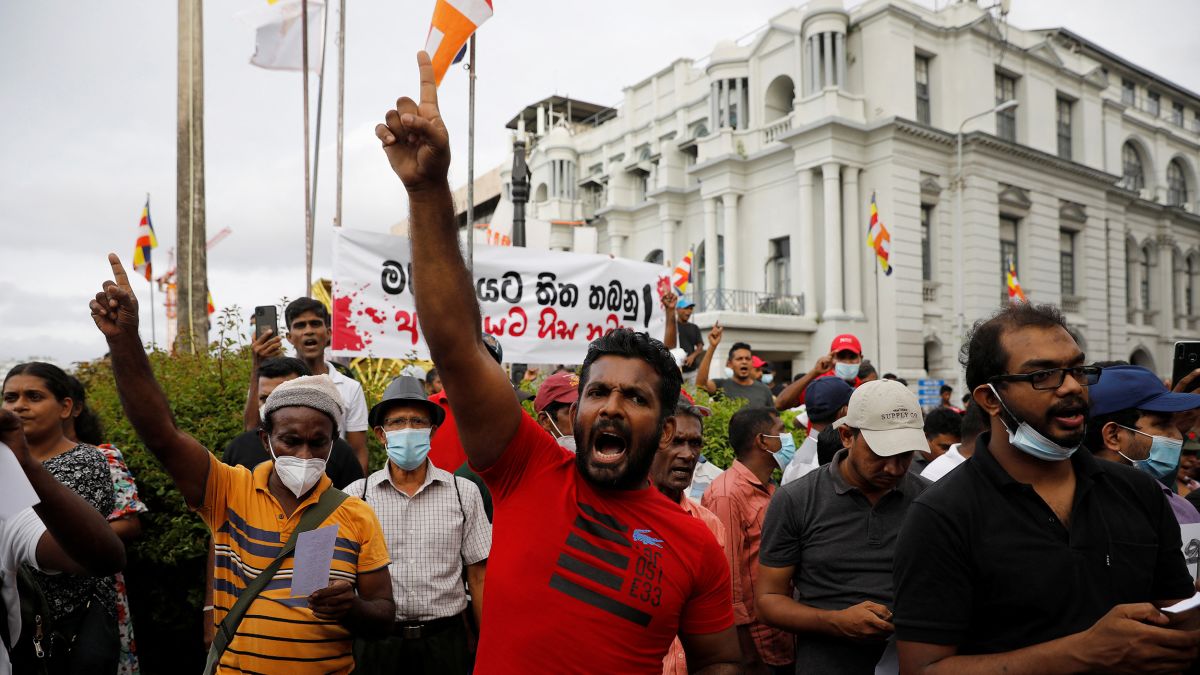 Sri Lanka's government has come under fire as the crisis has led to widespread protests against President Gotabaya Rajapaksa and his family, culminating in the resignation of his elder brother Mahinda as prime minister last week, after fighting between government supporters and protesters killed nine people and wounded 300, resulting in Wickremesinghe appointment.
Sri Lankan nationals seem to have lost trust in its government's policies, with many taking to social media platforms to voice their concerns.
 "The public knows the situation of the country. They have been suffering for quite some time now. The public wants to listen to an action plan. These politicians have hidden agendas and have lost the trust (of the public). The new Prime minister was a person who was in power at the time of the Easter attack which has now come to the limelight. It was a political move to bring into power the Rajapaksa regime including the current president. Sri Lanka has now sold most of its assets to China. I don't see any option of the government progressing," said Mohammed Shifan, a banker.
Citizens are concerned that the crisis is "getting worse with every passing day" in more ways than one.
"On certain days there's no petrol available at all, people stay in queues all day long just to come back with an empty tank. Rates are higher than ever, and even worse the quality of petrol available is greatly reduced as well. It seems to be mixed with other particles causing vehicles ti burn fuel faster than usual," claims Mandara Rodrigo.

"This situation affects the whole country alike, however, lower-income families deal with this situation much worse," she adds
Some still remain hopeful under the new Prime Minister's administration, hoping for a sense of normalcy.
"It's a difficult situation for our country. It feels terrible to see what is going on at this moment. Back home, people are cooking in their garden with wood due to the scarcity of cooking gas. Most are working from home not wanting to waste petrol, keeping reserves, in case of emergencies. As the new PM steps in, we are very hopeful that our country will return to normal," said Sanjeewa Perera, an expatriate living in Dubai, UAE.
Wickremesinghe is yet to announce key ministers including the crucial post of finance minister, who will negotiate with the International Monetary Fund (IMF) for badly needed financial help for the country.
A diesel shipment using an Indian credit line arrived in the country, but is yet to be distributed across the nation.