An Apple Battle: Ipad Pro vs Macbook Air, what suits you better?
Looking for a lightweight computer? Or a sleek tablet that's easy to carry around? You might find yourself deciding between Apple's MacBook Air and the iPad Pro, both of which pack a lot of processing power into a sleek design. They may have similarities that could leave you scratching your head. But BuzZzing breaks down the specifications for you to make a more informed decision.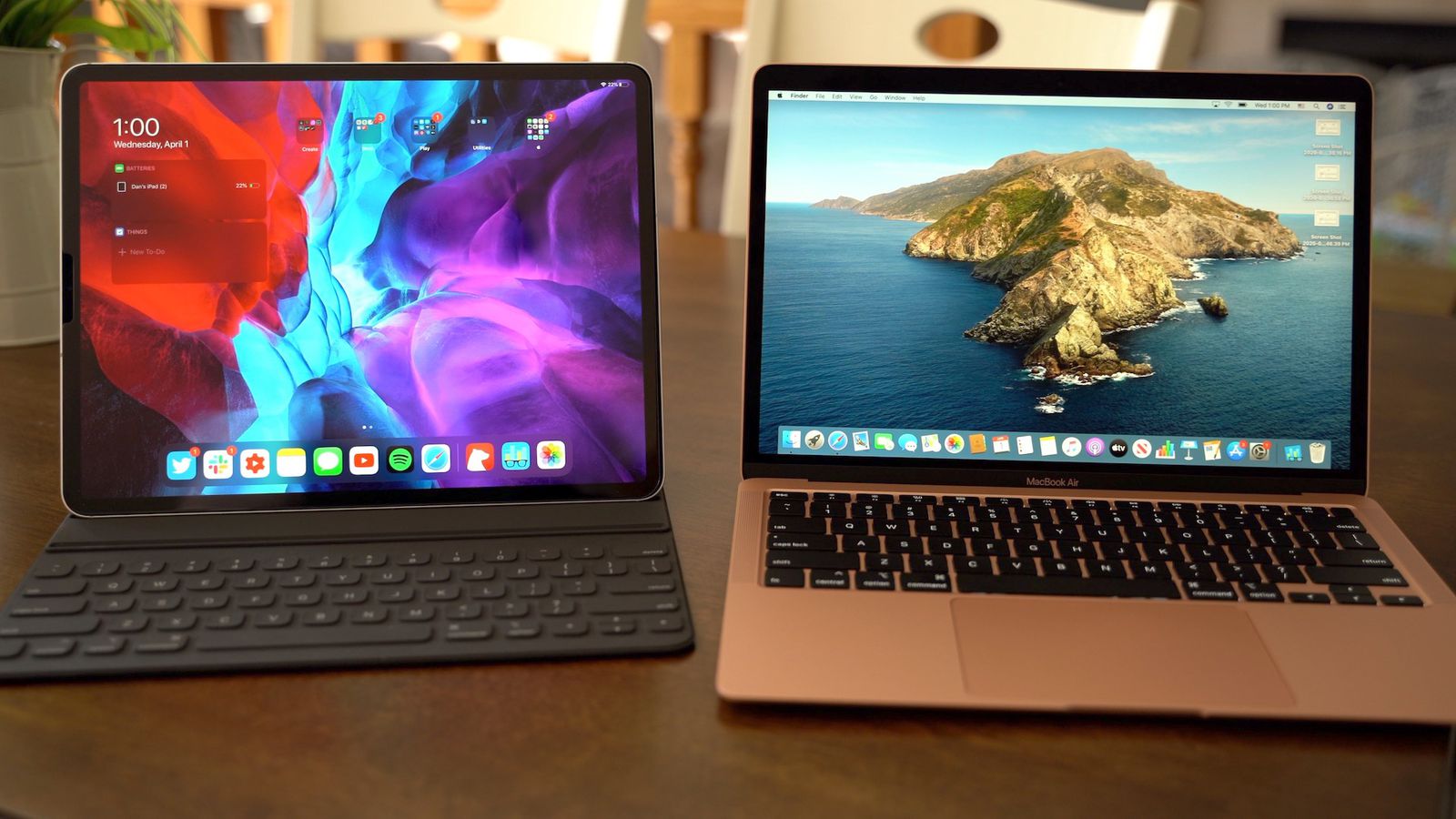 Design and Portability: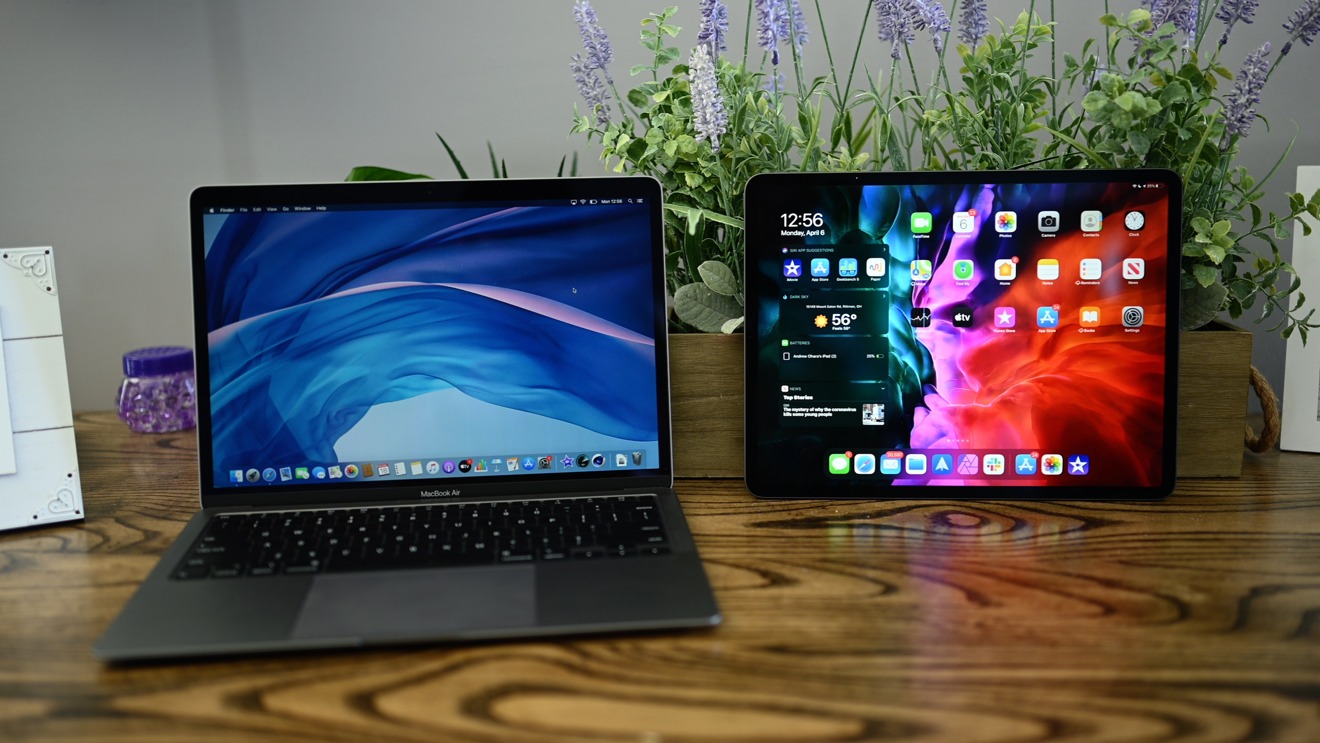 Both the MacBook Air and iPad Pro are designed with portability in mind. The MacBook is 2.8 pounds, making it one of the lightest laptops around, while the iPad Pro weighs just about 1.5 pounds, without the magic keyboard, of course. Making both perfect for school-goers.
The newest model will feel familiar if you've used a MacBook Air before. It has the same wedge-shaped design that distinguishes it from the MacBook Pro, and is available in space grey, gold and silver.
On the other hand, the iPad Pro has gone through a revamp with a more versatile design. It has slimmer borders framing the display, making the screen appear more prominent, and it can serve as both a tablet and a laptop-like device when paired with a keyboard and may make it better for entertainment since you can use it as a standalone tablet.
Software and Productivity:
Software is the most critical difference between the iPad Pro and MacBook Air. The iPad Pro runs on iPadOS, while the MacBook Air is powered by macOS. The former is a mobile operating system designed specifically for the iPad based on Apple's iPhone software, while macOS is Apple's desktop operating system.
Overall, the macOS is still superior to iPadOS when it comes to work and productivity. Since it was designed for laptops from the start, it has a traditional windowed interface that makes it easy to switch between apps, web browser tabs, and additional desktops. 
The iPad has indeed come a long way in recent years regarding work-related features but is still quite limited. Now, Apple's iPad software allows you to use apps in split-screen mode and pin an app in a sidebar alongside the main app you're working in. However, there's a learning curve that comes with switching to the iPad Pro as your primary computer. Apple's multitasking gestures require some getting used to and still don't feel quite as natural as the standard mouse and keyboard experience. Opening multiple apps at once is really only accessible on an iPad when you're using apps that are precisely pinned to the dock at the bottom of the screen.
Another significant difference to consider is that programs designed for the iPad won't always work the same way that they do on a Mac device. Yes, there are plenty of productivity and creative apps available on the iPad, but some of the most popular ones are missing some features on the iPad.
Using Microsoft Word, for example. Although the iPad version supports many features, you'll be missing out on some capabilities like adding and updating citations, which is only available on Word for Mac and Windows.
Creatives may benefit from the iPad Pro's Apple Pencil support when sketching or touching up photos. But overall, the MacBook Air has more compatible apps and a more familiar operating system that makes it much easier to use multiple programs. 
Performance and battery life: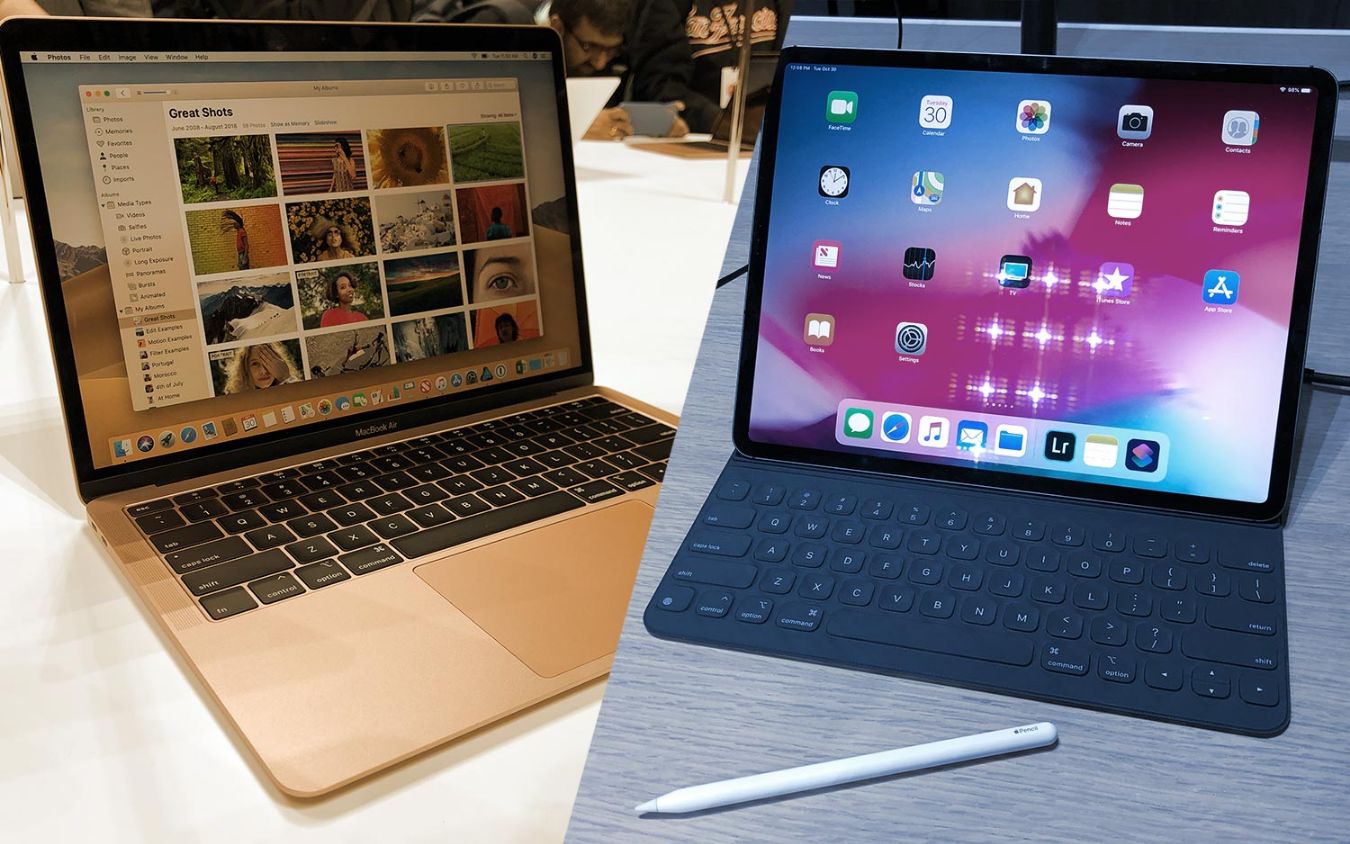 The iPad Pro and MacBook Air both have a lot to offer when it comes to performance, which is why it can be challenging to decide between the two. They both run on Apple's M1 processor and come with 8GB of memory (RAM) at the base level. However, the iPad Pro has an extra core in its graphics processing unit (GPU) compared to the base-level MacBook Air.
According to benchmark tests, the iPad Pro outshines the MacBook Air in graphics processing power, but they perform similarly during general computing tasks. 
Display and Camera:
The display and camera are two areas where the iPad Pro truly shines over the MacBook Air.
Not only does the iPad Pro have a sharper touchscreen with slimmer bezels, but the 12.9-inch version comes with a mini LED panel that brings significantly improved brightness and contrast. More than 10,000 mini LEDs are on the 12.9-inch iPad Pro's screen, resulting in a big boost in contrast and overall image quality. The MacBook Air, by comparison, has a standard Retina display that's sharp enough to enjoyably watch movies and view photos but isn't necessarily noteworthy.
Laptops aren't known for having good cameras, which is part of what makes the iPad Pro stand out as a work machine. The iPad Pro has a 12-megapixel (MP) rear camera, 10MP primary camera, and a LiDAR scanner for depth sensing, giving it photography capabilities similar to what you can expect from the iPhone 12 lineup.

Now that you know all the features, which suits you best? Also, what's the proverb about "An apple a day…"?