How will UAE combat global distrust in cryptocurrency
The UAE has cemented itself as a leader when it comes to innovation as it develops and adopts emerging technology, making it part of its legacy. In line with the UAE's vision for continual growth, the nation welcomed cryptocurrencies and Non-fungible Tokens (NFTs) with open arms. Since, global firms like Crypto.com have opened offices in UAE, recognizing the potential the land holds. Digital-drive enterprises like Yoshi Markets (Abu Dhabi) and Dverse (Dubai) have found themselves at the helm of this decentralized digitalization across the UAE.
According to Investopedia, a market-watch firm, Cryptocurrency is a data string that is encrypted and symbolises a unit of currency. It is observed on a network called blockchain, which plays the role of a secure ledger of all transactions. Virtual coins are created through algorithms that are maintained and established in a procedure dubbed 'mining'. The process takes place as specialised hardware like application-specific circuits validates the transactions, incentivising 'miners' that run the network.
Crypto boom in UAE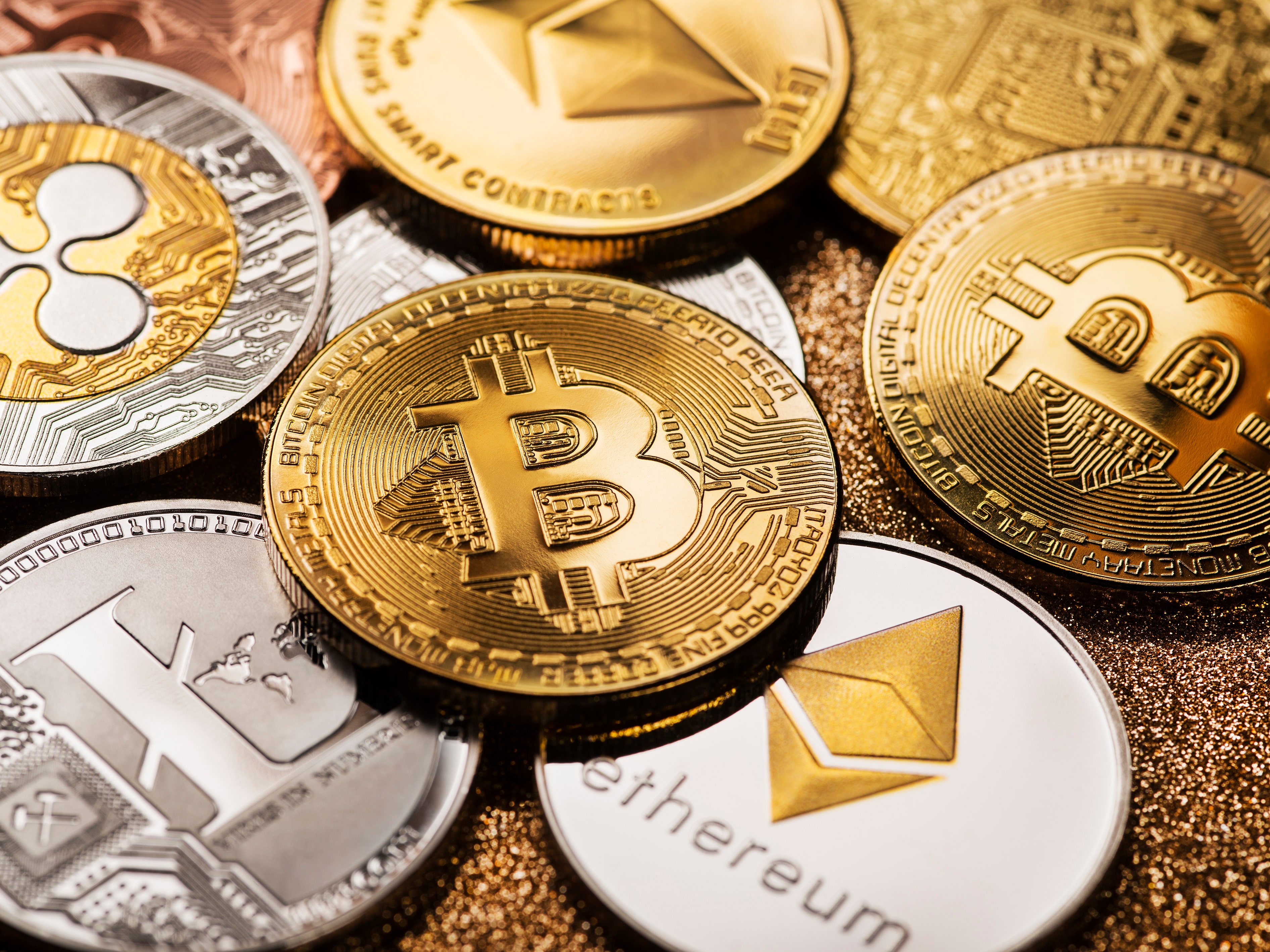 The UAE adopted crypto in 2019, and implemented the Emirates Blockchain Strategy 2021. The strategy endeavors to make the most of blockchain technology and utilize the advancement to fulfil 50 per cent of government transactions.
USA-based cryptocurrency exchange, Gemini published its "Global state of crypto" report which highlighted that 35 per cent of the Emirati population owns crypto.
Currently cryptocurrency-based businesses in Dubai are expected to double in 2022 according to Arabian Business. The UAE's appetite for blockchain and crypto technology and services is growing with digital payments acting as the catalyst for the change in behavior. Dubai anticipates over 1,000 cryptocurrency businesses to be up and running by the end of the year, aiming to accelerate the nation's digital economy, The National reports.
While crypto displays enormous potential, the market also holds substantial pitfalls, especially for inexperienced investors. Due to scams and market volatility, digital currency and its tokens are often surrounded by doubt and uncertainty, with countries like India and China banning the virtual tokens.
Market Volatility
Over the last decade, cryptos have been boosted by public appeal and hype with people wanting to be part of the next big digital asset. But as with any new revolutionary technology, hurdles often arise. Reports and records of public figures shorting cryptocurrencies, increase of crypto coins and market volatility have previously hindered crypto's growth.
Bloomberg reported a "painful week for billionaires" in January of 2022, as those that invested in cryptos took a colossal hit during the crash. Jeff Bezos and Changpeng Zhao of Binance, a cryptocurrency exchange, shed over $15 billion each. Even Meta mastermind, Mark Zuckerberg incurred a $10.4 billion loss from his investments. Cryptos were the biggest casualties from the tech-drop as Bitcoin fell to a six-month low while other digital assets plummeted, resulting in an estimated 20 per cent total drop of crypto when compared to January of the previous year.
"How can we invest safely, based on the information celebs and these tech gurus give us, if they themselves lose out billions of dollars. And you know what the problem is? They can sustain themselves but for some of us this is all the savings we have," said Fermin Braganza, a crypto investor.
Rug Pulls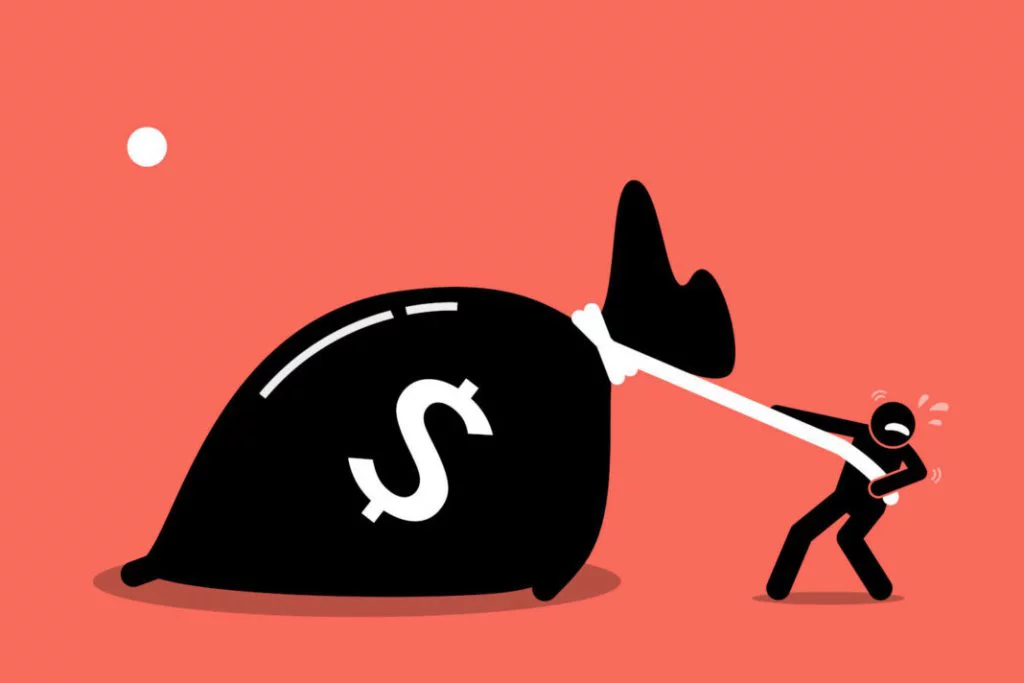 The 24-year-old Braganza had invested in EthereumMax or EMAX after it was endorsed by former NBA star Paul Pierce, boxer Floyd Mayweather and model and socialite Kim Kardashian. Braganza was unaware that the cryptocurrency was alleged to be part of a larger scheme that used the trio's fame to defraud investors as they profited for themselves, a lawsuit in California claims.
"My heart sank when I read the crypto blogs. I always read news about stuff like this happening, just never thought that I would actually be a victim of a rug pull," said Braganza.

According to Fortune, "rug pulls" are scams where crypto developers promote new projects and then disappear. A commonality in today's crypto world.
"It's just wrong it makes no sense and people like me lose a lot of money. I worked hard for it and did the research but there's really no one you can trust out there," Braganza added.


Crypto Ban in India and China
Cryptocurrencies are decentralized, i.e., which means, unlike physical money, it is not governed by governments or financial institutions and are monitored on a peer-to-peer network called the blockchain. This means that the currency is not defined by traditional 'highs and lows' like traditional stock markets, which makes it volatile and unstable.
This has forced governments like India to ban cryptocurrencies with penalties for violation being incarceration. The bill was passed in December 2021, a move that follows China, a country that has intensified its own crackdown on cryptos. This essentially means that crypto cannot be traded or held in the largest democracy in the world (India) and the world's most populated country (China).
Rehan Patel, an auditor at KPMG and early crypto investor said, "I bought into crypto to moment it came into Asia, I remember there was a time I bought crypto worth $20,000 today at maybe $1,500."

"Then the whole rug pulls scams and scandals came to the forefront. Because I worked in the field of finance, I suspected the government would intervene. So, I sold it for about half of what it was worth. Next thing you know there's China bans crypto, and India follows," said Patel.
A survey carried out by Local Circles said that 71 per cent of the Indian population had low or no trust in cryptocurrency.
This sentiment is shared by Braganza who claims that these factors and his personal experience has "put him off" crypto.
Despite this, the nation has since doubled down on its efforts to advance crypto-technology and restore confidence to the public and attracting the biggest companies in the crypto-sphere like Kraken, that has over nine million users in 60 countries, to the Emirates. Additionally, the UAE has also established a crypto zone at Dubai World Trade Centre for cryptos and virtual assets to be regulated.
How is the UAE aiding/protecting crypto investors?
UAE's introduction of crypto regulatory bodies
Dubai, the most popular spot for crypto adopted its first law which intend to regulate cryptocurrency operations as well as digital assets. This was confirmed in a tweet from His Highness Sheikh Mohammed bin Rashid Al Maktoum, the prime minister of the United Arab Emirates.
"What's the best way to restore people's confidence in crypto? Tackle one problem at a time. The biggest issue was (it) decentralized right? Now Dubai has VARA to regulate it. Alleviates a lot of the stress that new investors might have," said Rehan Patel.
According to Hunton Andrews Kurth, a cybersecurity firm, VARA's key features are that it will have financial, legal and administrative autonomy with an independent juridical capacity to protect and regulate the stakeholders virtual assets. Additionally, it will be responsible for regulating and supervising the process of virtual assets.
The country has also partnered with BitOasis, a global crypto exchange to aid VARA and has received provisional approval to act as Dubai's new crypto regulator as UAE pushes to become the nexus for the virtual asset sector, a Reuter's report states.
Attracting MNC's
Dubai's newest crypto law attracted global companies like Bybit and Crypto.com to set up local offices, which in turn gives potential investors more support and virtual infrastructure to bank on before investing. Coupled with the new regulatory body, VARA, Bybit and Crypto.com aim to set up a "crypto culture" in the UAE, enabling growth in B2B and B2C markets.
"Do you think UAE would invest so heavily in crypto infrastructure if it wasn't profitable for citizens or the government? Sure, there are risks here and there, but there are risks in every investment regardless," added Patel.
Penalties
Patel said that while there are crypto scams across the world, in Dubai even those attempting a crypto scam would be caught due to VARA's technology.
This is supported by several legal reforms that were introduced to the cybercrime laws by UAE president, His Highness Sheikh Khalifa bin Zayed Al Nahyan.
According to the new law, cybercriminals who run cryptocurrency scams are subject to detention of up to five years and a hefty fine between AED250,000 and AED1 million.
This is also means to help restore faith in the crypto landscape, dubbing UAE as one of the safest places to invest in crypto.
How will the UAE leave a digital crypto imprint on the rest of the region?
"The UAE have already positioned themselves as leaders in this space. Government entities, local businesses and everyday folks are now believing in UAE's crypto strategy. In fact, it's even enticed the culture of NFTs to follow," Patel said.
Patel believes that after witnessing a potential exponential growth in the UAE's economy other countries in the region will follow, which will bring about a global rebound for crypto.
"The UAE believes in crypto, once other countries follow suit, it's only a matter of time before the MENA region becomes the headquarters for most crypto operations. I personally always encourage to invest in most projects this government supports because they've displayed on multiple occasions that they're willing to go above and beyond to support the community. On top of that, like it or not, crypto is inevitable. In about three years from now once minting reduces, you'd kick yourself for not jumping onboard earlier," said Patel.
Would you be comfortable investing in crypto within the UAE? Let us know in the comments below.