Etihad Rail update: tracks between Abu Dhabi and Dubai are now linked
The UAE Railway Programme and Etihad Rail have just completed construction on the track linking Abu Dhabi and Dubai. And the Etihad Rail route map has been revealed. It's all just the start of a very exciting year as construction on Etihad Rail speeds along.
The railway length is 256 kilometers and required 47 million hours of work by 13,300 workers to be completed.
The Abu Dhabi to Dubai railway also includes 29 bridges, 60 crossings and 137 drainage channels. It is part of the larger The UAE Railway Programme, which will connect everyone across the seven emirates.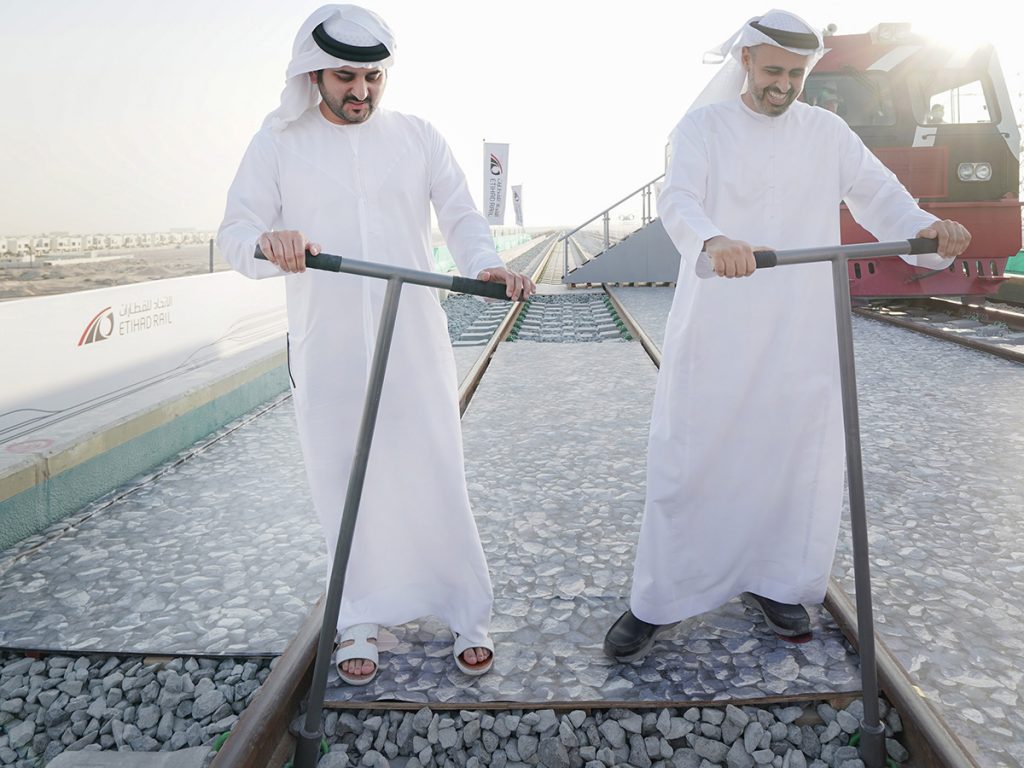 The final pieces of the track were installed by His Highness Sheikh Maktoum bin Mohammed bin Rashid Al Maktoum, Deputy Ruler of Dubai, Deputy Prime Minister and Minister of Finance, and His Highness Sheikh Theyab bin Mohamed bin Zayed Al Nahyan, Chairman of the Abu Dhabi Crown Prince's Court and Chairman of Etihad Rail.
The completion of the main railway between Abu Dhabi and Dubai is a milestone moment in the railway expansion.
The Etihad Rail route map has been shared. It highlights the current plans as well as the second phase of construction. Stage two of the route has four different tracks that will connect the emirates. Additionally, the map highlights future expansion plans that show how Dubai, Al Ain, Abu Dhabi, Sharjah, Ajman, and beyond will be connected.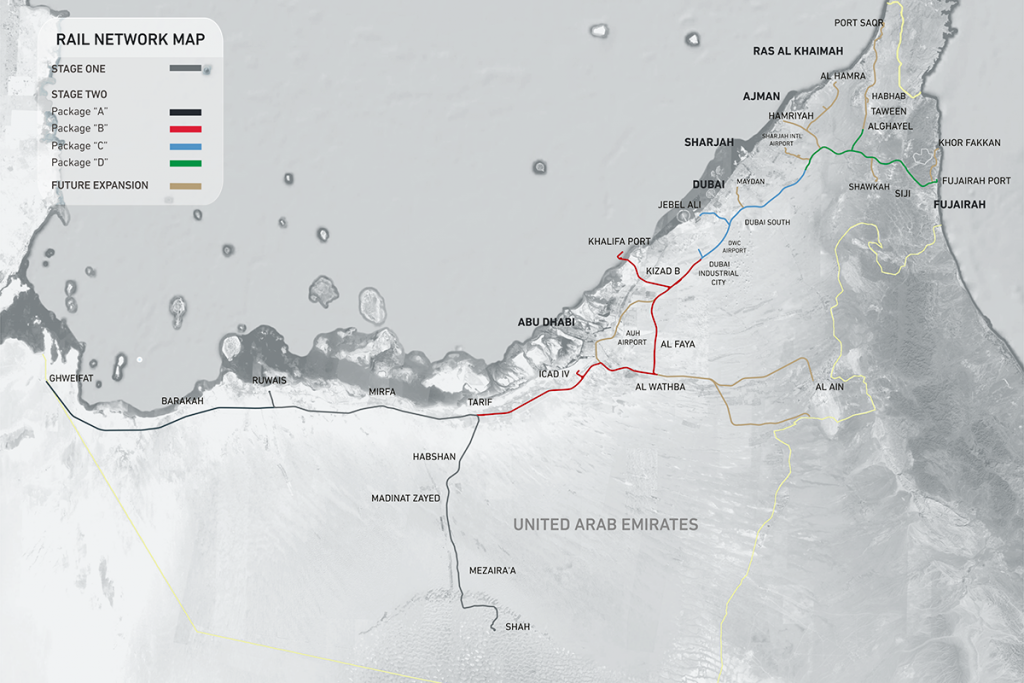 Recent footage of the rail shows drone footage of an Etihad Rail train pacing through the desert from Al Mirfa on the coast of Abu Dhabi.
Are you ready for the future of travel?